Links
SALSA-Onsala ( Such A Lovely Small Antenna)
Do your own measurements with a 2.3 m. disk at 1400 MHz via the internet.
A realy uncredible initiative at Onsala Space Observatory in Sweden.
Log in on there computer , direct the disk and do measurements.
Download your data to your computer and make maps....!
This is what everybody wants!
http://brage.oso.chalmers.se/salsa
Radio sterrenwacht te Westerbork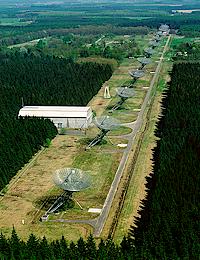 http://www.astron.nl/radio-observatory/radio-observatory
Werkgroep Radioastronomie van de sterrenwacht Altair in Belgie
http://www.astronomie.be/radioastronomie/werkgroep%20radioastronomie.htm
De stichting Camras beheert de oude radiotelescoop van Dwingeloo
Radio sky publishing Resources for amateur radio astronomers, teachers and students
Hans Michlmayr VK6ZT
Fringe Dwellers
SIDI, the SImple Digital Interferometer
http://lea.hamradio.si/~s57uuu/astro/sidi1/index.htm
Mijn Helofytenvijver
http://home.kpn.nl/huiu55wi/samenv.htm